I haven't done a Book Haul in a few months, since October I think, and during the past few months I've gotten a few books so I think I'll just make a haul now. I haven't actually bought many but I've received a few. I'll first talk about ARCs that I've received from Publishers, Giveaways, etc… Then I'll go into Finished Copies that I've received and bought. BTW, this won't be in the order that I got them.
Here we go :
-Because You'll Never Meet Me by Leah Thomas (ARC)
I requested this title back in November when I was browsing through Bloomsbury's Catalog because the premise sounded interesting and I loved the cover, I got a reply saying I was added to the request list and it showed up in my mailbox a couple of weeks ago. Thanks to Bloomsbury! This book releases on June 2, 2015. Look for a review closer to that date.
–A Darker Shade of Magic by V.E Schwab  (ARC)
This book I won in a giveaway Tor was having a couple weeks ago. Haven't read any of her previous books, but this one sounds good. I'll read it soon.
Release Date : February 24, 2015
-Bones & All by Camille DeAngelis (ARC)
I'm part of the street team for this book and I got a starter swag bag and this was it (:
Release Date : March 10, 2015
-Vanishing Girls by Lauren Oliver (ARC)
I got this Arc from a giveaway hosted by another blog here. I've read it, and I've written my review, it'll be up in early March. I totally loved it though (:
Release Date : March 10, 2015
-When by Victoria Laurie (ARC) 
I requested this in December last year . I've read it and reviewed it here. Thanks to Disney Hyperion for the review copy!
Release Date : January 13, 2015
-Exquisite Captive by Heather Demetrios (ARC)
I won this from a giveaway a blogger was hosting on Twitter. I've heard a lot of great things about it
Release Date : October 7, 2014 
– Velvet by Temple West (ARC)
–How To Say I Love You Out Loud by Karole Cozzo (ARC) 
These were both sent to me by Swoon Reads (Macmillan), I'm really looking forward to both of these (:
Velvet releases on May 12, 2015
How To Say I Love You Out Loud releases on August 4, 2015
---
Now onto the Harper Collins Packages. I requested 4 titles from them and they sent me two packages containing 10 arcs. Receiving those packages were really a highlight for me , so many thanks to them and I look forward to reviewing all of these.
-Finding Paris by Joy Preble (ARC)
This one I requested because I loved the premise and the cover is beautiful. It's about 2 sisters, Paris and Leo, and Paris goes missing and Leo is trying to find her. I love those books with the sister relationship because that's something I always wished I had.
Release Date : April 21, 2015
-Every Last Promise by Kristin Malbrook (ARC)
I also requested this one. It's about a girl who witnesses a sexual assault and she has to decide whether or not she should say something, but it's a lot more complicated then that. It's sounds like it's going to be great!
Release Date : April 21, 2015
-City Love by Susane Colasanti (ARC)
I also requested this one and I'm so excited about it. I've read all her books (except for the last one) and I've loved them all. She writes such cute contemporary novels. My favorites are Something Like Fate, So Much Closer and Keep Holding On. This book is the first in a trilogy about 3 incoming freshman girls living in New York and discovering life. Release Date : April 21, 2015
The rest of these were sent unsolicited (:
-99 Days by Katie Cotugno (ARC)
This one is about a girl who broke a boy's heart for his brother and now has to spend an entire summer with the both of them. Sounds interesting, and from what I got from the synopsis it looks like she still loves the other guy.
Release Date : April 21, 2015
-None of the Above by J. W. Gregorio (ARC)
This book is about this girl who lived a great life until she finds out she's 'intersex' apparently she's a girl outwardly but she has male chromosomes and male 'parts' ; but she's not a transgender….. I'm really confused as to what exactly that means. If she's outwardly a female, how can she have male parts? And how didn't she know about it until she was diagnosed? I guess the only way for me to find out is to read it. All the Goodreads reviews I've seen seem positive so we'll see.
Release Date : April 7, 2015
This one is a cancer story. It's about a girl who was diagnosed with terminal cancer and she'd been told she should be dead by now, but she's not. Apparently, somehow she seems to be given a second chance at life, and it seems to be a love story. Sounds a bit like TFiOS, but not really. I'm intrigued.
Release Date : April 28, 2015
-The Secrets of Attraction by Robin Constantine (ARC)
This cover, at first I didn't like it, but then I noticed something and I feel like it might be relevant to the story, I'll go into it in my review. Anyway, this follows two teens who become friends and fall in love, it seems like your basic contemporary, and I think I'll like it. It says that it's perfect for fans of Stephanie Perkins, and that's me so yeah.
Release Date : April 28, 2015
-Trouble From the Start by Rachel Hawthorne (ARC)
I actually have read one or two of her books before and I really liked them. This book is a companion to The Boyfriend Project which I have not yet read but since it's a companion I don't think I need to. It's about a good girl falling for a bad boy, my type of book lol (: It says fans of Susane Colasanti and Stephanie Perkins ☺ will enjoy it.
Release Date: April 28, 2015
– The Pretty App by Katie Sise (ARC)
Release Date: April 14, 2015
 – Wrong About The Guy by Claire Lazebrik (ARC) 
I've actually read one of her previous books called Epic Fail, and I really enjoyed it, so I'm looking forward to seeing what this one is like.
Release Date: April 21, 2015
---
Finished Copies: (I'm just going to get a picture of the cover from Goodreads for these, because taking an individual picture of the books is getting a little tiring )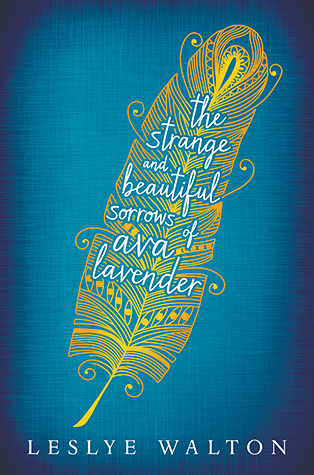 – The Strange and Beautiful Sorrows of Ava Lavender by Leslye Walton (HC)
This was sent to me by the publisher for an honest review, so thank you so much Candlewick! I did start it, but I stopped half way through, not because it wasn't good, but because I wasn't in the mood then. It's really good so far though!
– The Secrets of Life and Death by Rebecca Alexander (PB) 
I got this book from Random House through their Blogging for Books Program.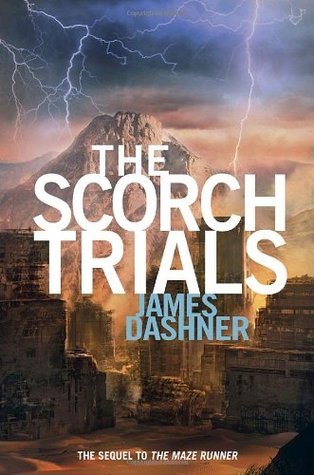 – The Scorch Trials by James Dashner (PB) 
I purchased this myself from a book sale. I've seen the movie, loved it, so now I'm gathering all the books to read them.
 – Beggar Magic by H.L Burke (PB)
This was sent to me by the author for an honest review!
 – My Delicate Destruction by Jillian Ashe  (PB)  -Shadows In Darkness by Jillian Ashe (PB)
               Both of these were sent to me for review by the author. I love the premise so I'm looking forward to it.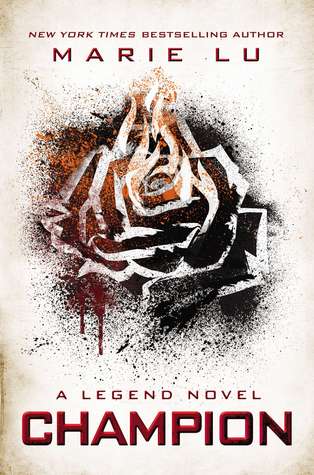 -Champion by Marie Lu (HC)
I loved this series, but I don't own the physical books, so I'm getting them piece by piece.
– The Sparks by Kyle Prue (PB)
This book was sent to my by the publisher for an honest review ♥ It was written when he was 15 years old, so that should be pretty interesting.
---
---
---
Alright, this post is getting a bit too long, I have about 4 more books, a few of which haven't arrived yet, so I'll just include those in my next haul.
Let me know if you have or want to read any of these!
Xx,